Best Fitness Equipment Shops In Singapore [2021]
July 26, 2021 by The Fun Empire Team
Fitness Equipment Shops Singapore
Fitness has become a popular lifestyle choice and Fitness Equipment Shops in Singapore are giving you all the tools you need to make it happen. It is not just about working out, but also about living a healthy lifestyle that revolves around your health and wellbeing. From high-quality fitness equipment to help you get on track with your fitness goals to advice on how to stay motivated throughout your journey, Fitness Equipment Shops in Singapore have everything! Read on for the Best Fitness Equipment Shops in Singapore. For more related articles:
1) Gym 51
Key Service(s)
- Selling of Gym Equipment (to both home and commercial users)
- Installation of Home Gym
- Gym Equipment Rentals
Product Highlight
Multi-Functional Foldable Power Cage
Website
gym51.sg
Address
22 Sin Ming Lane #08-78, Singapore 573969
Phone
8299 9585
Email
gym51sg@gmail.com
Operating Hours
Mon - Fri, 9am to 6pm
Gym 51 offers quality gym equipment at a competitive price to everyone from beginners to competitive users.
They have experts providing consultation to users looking to set up their home or commercial gym.
Gym 51 also provides rental of gym equipment to SHN users or simply to home users.
Key Differentiators
Competitively Priced
Wide Selection of Equipment
Excellent After-sales Services
Client Testimonial
"Items delivered fast, well packed, and as per expectation. Responsive seller and reasonable pricing. Will definitely be back. Thank you for a great experience!"
2) Homefitness
Key Service(s)
- Selling of Fitness Equipment
- Providing Maintenance & Services for Cardio Equipment
- Refurbishing Used Fitness Equipment
Product Highlight
 Runlab
Website
homefitness.com.sg
Address
1 Upper Aljunied Link, #07-06 Joo Seng Warehouse Block 1 Singpore 367901
Phone
Office: 6910 0903 / Whatsapp: 9387 2866
Email
inquiry@homefitness.com.sg
Operating Hours
Monday to Saturday 9 am - 6 pm excluding Sundays and Public Holidays
Proud to be a local-born business, Homefitness has been in the fitness industry since 2013. Founded by a former fitness trainer, today they have accumulated over 8 years of experience in repairing, servicing and selling fitness equipment. In 2020, despite the pandemic, Homefitness decided to challenge itself by making a bold move to branch out to Malaysia as well.
From foam rollers to large items such as treadmills, ellipticals and multi gyms, Homefitness carries over hundreds of products from big-name brands like BH Fitness, Horizon and Concept2, Aspire and more. They are not just a business, they are also customers first, so to bring more assurance to everyone, they even dedicated a large showroom for people to "touch, feel, and see" the fitness equipment before buying. Plus, to make it even more convenient, customers can also find Homefitness on Shopee and Lazada.
Key Differentiators
Homefitness has a large showroom for customers to visit and try, before purchasing. 
Theirr sales personnel are all former Personal Trainers (PTs), and well-trained to provide the best recommendation based on each individual's needs.
They provide one of the most comprehensive coverage in terms of the warranty for our new treadmills.
Client Testimonial
"Seller was also extremely helpful by recommending models based on what we wanted and patiently answered all our questions. Delivery was also super fast! We are very happy with the purchase."

Razinah
3) I-Running
Key Service(s)
Selling fitness equipment products such as treadmills, exercise bikes, spin bikes and rowing machines to consumers.
Product Highlight
TM-988 Motorized Treadmill
Website
https://www.i-running.sg/
Address
1. 27 Mandai Estate, Innovation Place Tower 2 #06-07 S729931
2. IMM Building, 2 Jurong East Street 21 #04-28D, S609601
Phone
6362 2480
Email
sales@i-running.sg
Operating Hours
Monday to Friday 9.30am to 1pm and 2pm to 5.30pm (Mandai)
Monday to Saturday 10am to 1pm and 2pm to 5pm (IMM)
I-RUNNING.SG strongly believes in providing different ways for people to exercise regularly, keep fit and stay healthy. They supply gym and fitness equipment to direct consumers like yourself as well as gyms and schools. They also strive to offer customers a variety of quality gym and fitness equipment in Singapore at an affordable price so that they can exercise in the comfort and convenience of their homes.
Key Differentiators
Wide Range of Fitness Equipment Available
Affordable Pricing
Team of Dedicated Staff for Delivery & Servicing
4) Fitness Core-ner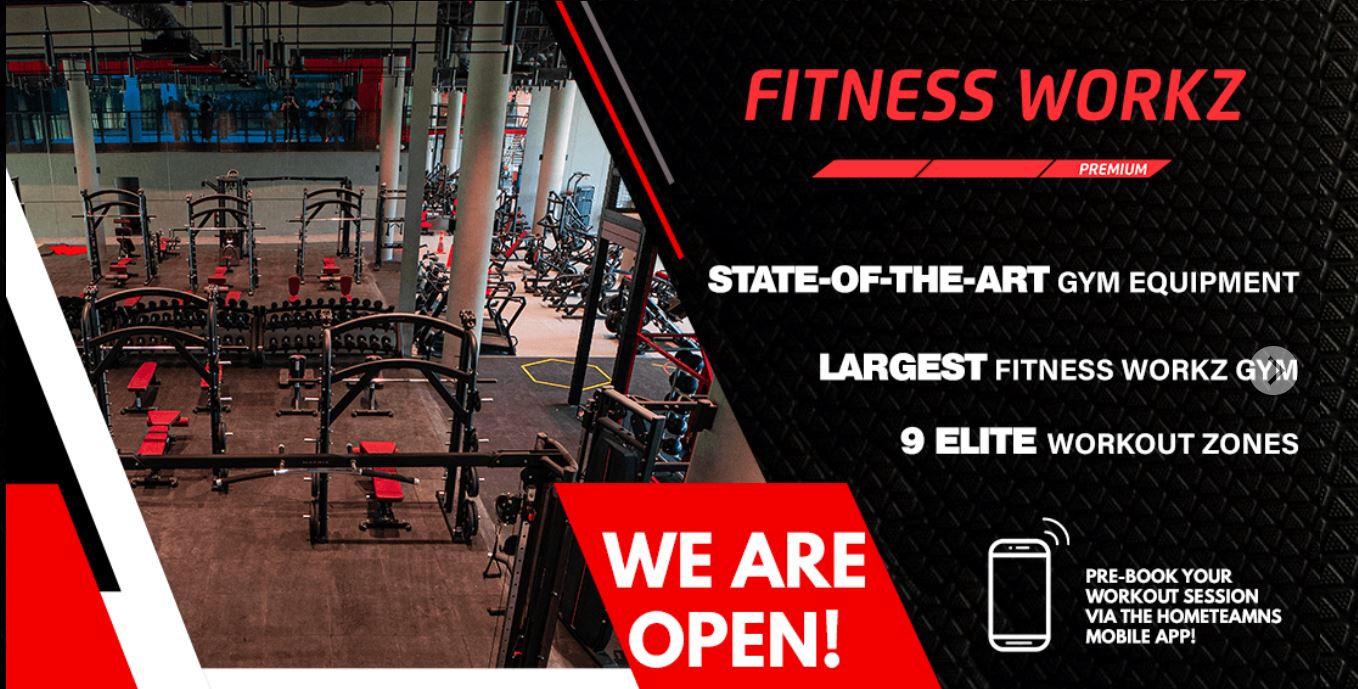 Fitness Core-ner, founded in 2009, is a fitness equipment, management and consultation provider. Its mission statement: "To be the first-class service-oriented organization to create a comfortable and conducive atmosphere that focuses on active, healthy living for individuals, of all ages and fitness levels." Fitness Core-ner offers innovative and motivating programs with state-of-the-art equipment, professional trainer and technicians to incorporating fitness and fun into all aspects of individuals' life.
5) Movement Fitness
Key Service(s)
Strength and Conditioning Equipment
Website
https://www.movementfirst.sg/
Address
2 Woodlands Sector 1, #05-05 Singapore 738068
Phone
6481 0412
Email
hello@movementfirst.sg
Operating Hours
Monday - Friday: 10am - 12pm, 2pm - 6pm
Closed on Saturday, Sunday and Public Holiday
At Movement First, they believe in training the body as a single efficient unit. As they say, treat the body as the machine, not with machines. Movement First was started many years back because they realized that many fitness products were impossible to find in Singapore. As someone who was previously managing a gym, there were many tools which they wanted for their clients, but they had to be imported from overseas and were often really expensive.
As they progressed, Movement First went from buying the standard design from factories to customizing their orders to suit the local market demands. They have learnt a lot through your feedback! One thing led to another, and now, Movement First is the leading business in Singapore for Strength and Conditioning Equipment.
Fitness Equipment Shops Singapore
Now with all these Fitness Equipment Shops providing you with equipment to your doorstep, stop making excuses for neglecting your health. Turn one of your rooms into a gym room and never step out of your house again for fitness training.
Do email us at media@thefunempire.sg if you wish to be featured in our articles!